The Wedū Segment
It's go time–get your sūffer on .
Who's ready for a fierce competition with arguably the largest prize purse in North America this year: $54,000 prize purse plus an incredible collection of merch.
LOCATION: PILOT MTN CLIMB in Brevard, NC.
DATES: June 26th - July 17th, 2021
More details below—LET'S GO!!!!!
Lance and George Ride the Segment
CASH PURSE
TOP 3 FOR MEN'S & WOMEN'S OPEN:
1ST - $10k | 2ND - $5k | 3RD - $3k
TOP 3 IN MEN'S Ū23 & WOMEN'S Ū23:
1ST - $5k | 2ND - $3k | 3RD - $1k
WINNERS MERCH:
Top 3 winners of Open and Ū23 and 1st place of each age category will win a Custom WEDŪ / Outside+ Winners Kit, Hammerhead Karoo 2, ROKA Shades, Amp PR Lotion Limitless Kit, Normatec 2.0 Leg Package and Hypervolt Go by HYPERICE.

Age group categories include: 16-19, 20-29, 30-39, 40-49, 50-59, 60-69, 70+

Make sure you mark your STRAVA name with your category so you get tracked.
More updates coming weekly, sign up below to stay in the loop and watch who wins the KOM/QOM.
The Segment
Distance: 2.48mi
Avg Grade: 9.4%
Lowest Elevation: 2,864ft
Highest Elevation: 4,091ft
Elevation: 1,228 ft
Climb Category:
How to get there: PILOT MTN CLIMB is located just outside of Brevard, NC. The closest airport is the Asheville Regional Airport (AVL).
Must be completed during the Tour de France 2021 (6/26 - 7/17)
Must be STRAVA Premium Subscriber
Must be a WEDŪ STRAVA Club member
Must place WEDŪ category in strava name, ex. Lance Armstrong WEDŪ 40
Must wear a heart monitor
Must post a selfie at the top with your STRAVA post #wedusegment
No Pros / Ex pros
Contest Rules & Legal:
Campaign Period: attempts will be accepted via STRAVA Premium subscriber starting on June 26th, 2021 and ending July 17th, 2021.

Winner Selection and Notification: Winner will be selected by fastest time of the segment in specific categories under the supervision of WEDŪ. Winner will be notified by email address within five (5) days following selection of Winner. WEDŪ shall have no liability for Winner's failure to receive notices due to spam, junk e-mail or other security settings or for Winner's provision of incorrect or otherwise non-functioning contact information. If Winner cannot be contacted, is ineligible, fails to claim the prize within 14 days from the time award notification was sent, or fails to timely return a completed and executed declaration and release as required, the prize may be forfeited and an alternate Winner selected.

Terms & Conditions: WEDŪ reserves the right, in its sole discretion, to cancel, terminate, modify or suspend the Campaign should virus, bug, non-authorized human intervention, fraud, or other cause beyond WEDŪ's control corrupt or affect the administration, security, fairness, or proper conduct of the Campaign.

Limitation of Liability: By entering, You agree to release and hold harmless WEDŪ and its subsidiaries, affiliates, advertising and promotion agencies, partners, representatives, agents, successors, assigns, employees, officers, and directors from any liability, illness, injury, death, loss, litigation, claim, or damage that may occur, directly or indirectly, whether caused by negligence or not, from: (i) such entrant's participation in the Campaign and/or his/her acceptance, possession, use, or misuse of any prize or any portion thereof; (ii) technical failures of any kind, including but not limited to the malfunction of any computer, cable, network, hardware, or software, or other mechanical equipment; (iii) the unavailability or inaccessibility of any transmissions, telephone, or Internet service; (iv) unauthorized human intervention in any part of the entry process or the Promotion; (v) electronic or human error in the administration of the Promotion or the processing of entries.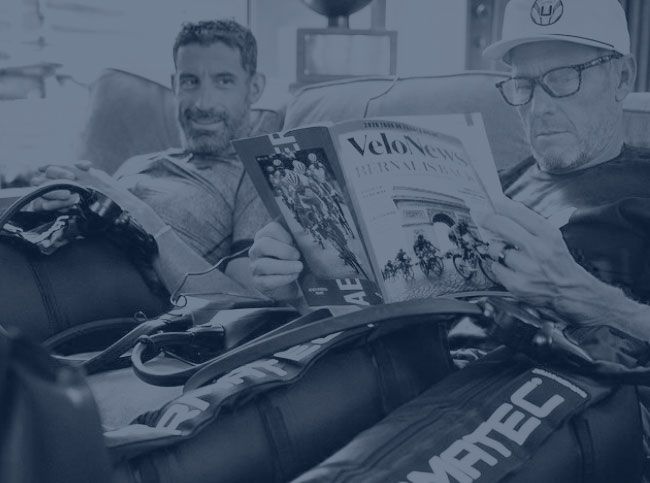 The Prep
Join us for the ultimate prep pre segment challenge. More info coming soon:
May 26 - Lance & George scope out the course

HELLO GRAVEL!!

May 30 - THEMOVE does an in depth breakdown of the segment and strategy to win.
JUNE 14 - LA & George's segment training video launches
Sign up for The WEDŪ Segment Newsletter for updates, training tips and more.
Big Shout Out to Our Sponsors